Board of Directors
Michael Testolin, J.D.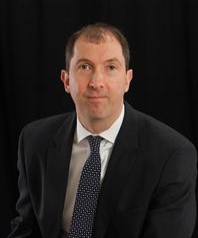 Michael Testolin has been an attorney within the Hartford Insurance Group since 2014. His practice area includes representing clients throughout Wisconsin and northern Illinois. In this role, Michael has maintained a very active civil litigation practice and serves as lead counsel for Hartford in the aforementioned region.  Prior to his employment with Hartford Insurance Group, Michael spent 14 years in private practice handling a variety of civil litigation matters.
Michael earned his Juris Doctor degree from Marquette University Law School in 2000. He graduated with a Bachelor of Science degree from the University of Wisconsin-Madison in 1995. Michael has been dedicated to public service for several years and serves as the Chairman of the Board for the Parotid Patient Project, and he is also an active volunteer with the Hunger Task Force of Southeastern Wisconsin.  
Michael resides in Milwaukee, Wisconsin and enjoys spending his free time running along Milwaukee's beautiful lakeshore area.