Board of Directors
James J. Martin, J.D.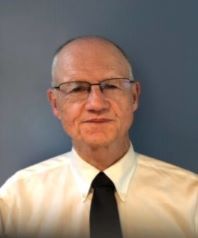 James J. Martin, recently retired, has 41 years of experience as a prosecutor for the Milwaukee County District Attorney's office in Milwaukee, Wisconsin where he handled a wide variety of criminal cases. James served as a Deputy District Attorney for 27 years where he was responsible for managing a $10 million annual budget. 
He also managed the accounting, financial, contracts, purchasing, and payroll administration for the office. James has extensive experience in state and federal grant administration and was responsible for overseeing $5 million in federal and state grants. He was a member of the District Attorney Executive Committee and performed pro bono public service for 20 years by serving on the Whitefish Bay Police Commission, including serving as the Chairman of the Board from 2007 until 2015. 
James was the recipient of the Deputy District Attorney of the Year award and dedicated his entire career to public service.  He received his Juris Doctor degree from the University of Wisconsin- Madison Law School where he graduated cum laude. He received a Bachelor of Arts degree in History from St. Norbert College where he graduated magna cum laude.