Board of Directors
Jamie Olson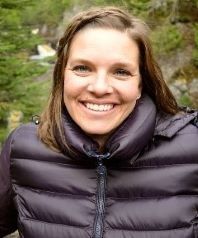 Jamie Olson has dedicated her career to serving and supporting patients at the Mayo Clinic in Rochester, Minnesota. For the past 20 years, she has worked with patients, who have been diagnosed with parotid gland cancer, and has supported the patients and their family members through a difficult journey. Jamie truly empathizes with the people who have received a parotid cancer diagnosis and understands the difficult road they must travel from diagnosis to recovery.  
Jamie's sincere concern and passion for this cause is evident in all that she does at the Mayo Clinic. She has utilized her social media skills to create awareness about this disease through the creation of the Mayo Clinic Facebook Live Parotid Tumor Q & A session, and the Mayo Clinic Parotid Tumor Guide video series. 
Joining forces with the Parotid Patient Project is an exciting and welcoming opportunity for Jamie. She has learned over the years that parotid cancer patients experience better outcomes when they establish a partnership with their surgical team, and they are prepared with the proper education about this disease. She is dedicated to raising awareness for this community of people and is passionate about improving the patient treatment options and outcomes. 
Jamie resides in Rochester, Minnesota, with her family where they enjoy weekend adventures, such as exploring the northern shore of Minnesota, camping, and hiking. In her spare time, Jamie also enjoys crafting pottery.